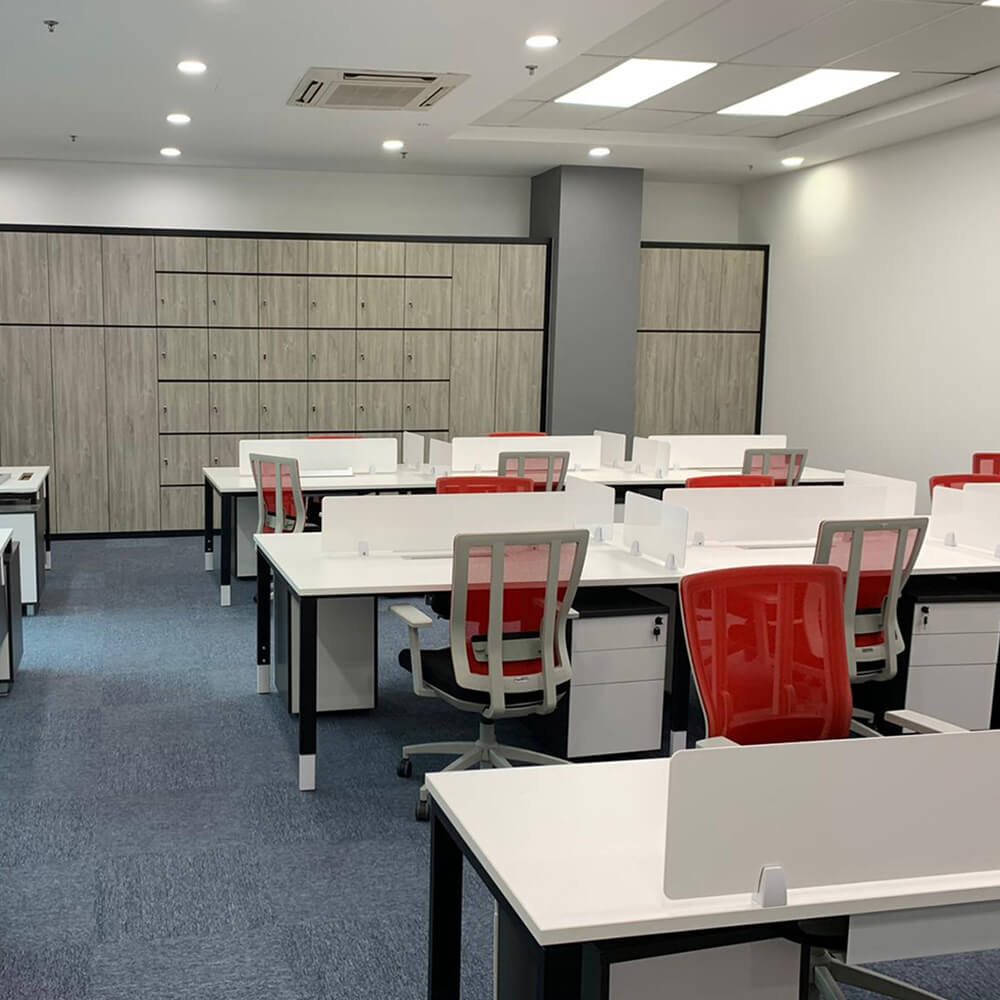 Home offices have become a necessary need nowadays. With covid-19 protocols still in followed at workplaces, many companies urge their employees to work from home. Whether you are an IT professional or a freelancer, you need a well-designed and well-equipped home office to work comfortably and freely at home.
So, whether you are setting up a home office or you want to set it in the future, from office table Singapore to the colour of your walls, there is a lot that needs consideration. Here are a few tips to help you set up a bespoke home office.
1. Choose A Quiet Corner
First things first allocate a quiet area in your home for the home office space. It can be a corner or an entire room, but make sure it is away from the hustle-bustle of your home. If it is a corner of a room, you can use a room divider or curtains to draw a boundary and declare it your home office. However, rooms are better to set up as a home office. You are separate and you can soundproof it to make it quiet.
Another option would be setting up your garage or a shed in your garden as a home office. It would be away from home and you will be able to focus on your work in the quiet.
2. Get Ergonomic Furniture
Another important thing to consider is office furniture. We would recommend you use ergonomic office furniture. Ergonomic furniture is different from traditional office furniture. Ergonomic office table Singapore gives you the liberty to adjust the height of your table anytime you want. If you are tired of sitting in one position, you can adjust the table and work easily while standing. Similarly, an ergonomic office chair has an adjustable height, seat depth, armrest, and more to help you work comfortably.
But make sure you buy office furniture from a reputed office furniture supplier Singapore like OSYS.
3. Take care of Lighting
Lighting is very important for working efficiently at your home office. Bad lighting will not only affect your working capacity but will also affect your vision and you will also feel headaches and strain in your eyes. So, pay extra attention to the light source. Setup your office table Singapore in such a way that the lights are not affecting your vision. You can add a table lamp if you feel the room lighting is not enough. Moreover, making use of natural light will also increase your productivity and your electricity bill will also be reduced.
4. Add A Touch Of Nature
Adding a touch of nature in the shape of a small house plant on the table or a corner will improve your productivity. Adding a home plant and making sure you have access to fresh air will make you feel fresh and relaxed. Fresh air and plants are proven to improve the quality of the air you breath and also make you calmer and focused.
5. Fulfill Your Tech Needs
Generally, at home, we don't have the latest technical things that are necessary for office work. So, before you start working at your home office, make sure you have updated your tech requirements. Here are a few pointers to help you:
Increase your internet speed if needed.
Update your home computer specs or buy a new one if needed.
Install all the software you need to work onto your home computer.
Buy any gadgets if you need them.
Subscribe or make accounts of online video conferencing software that you work at the office.
6. Remove Distractions
Working from is difficult because you get easily distracted at home. A bell on the door, a phone call, or a quick 5 minutes break can turn into wasting an hour. So, remove any distracting things, like TV or phone, from the room you are setting up a home office and also inform your family that you will not be able to respond to doorbells and ringing phones during working hours.
7. Use Space Efficiently
Your home office might not be as spacious as your office and you might face difficulty in setting up all the things that you might need to work from home. However, you can use vertical smart storage options to make optimum use of the available space and keep everything you might need near you. There are a number of smart storage options available in the market or you can check our range of office furniture or workstations for space saving and quality office furniture.
A Little About Us
OSYS is one of the leading renovation and interior designing companies in Singapore. We also deal in quality office furniture and workstations. Click here to view our range of office furniture or contact us for any queries and information. OSYS is one of the best office furniture supplier Singapore.