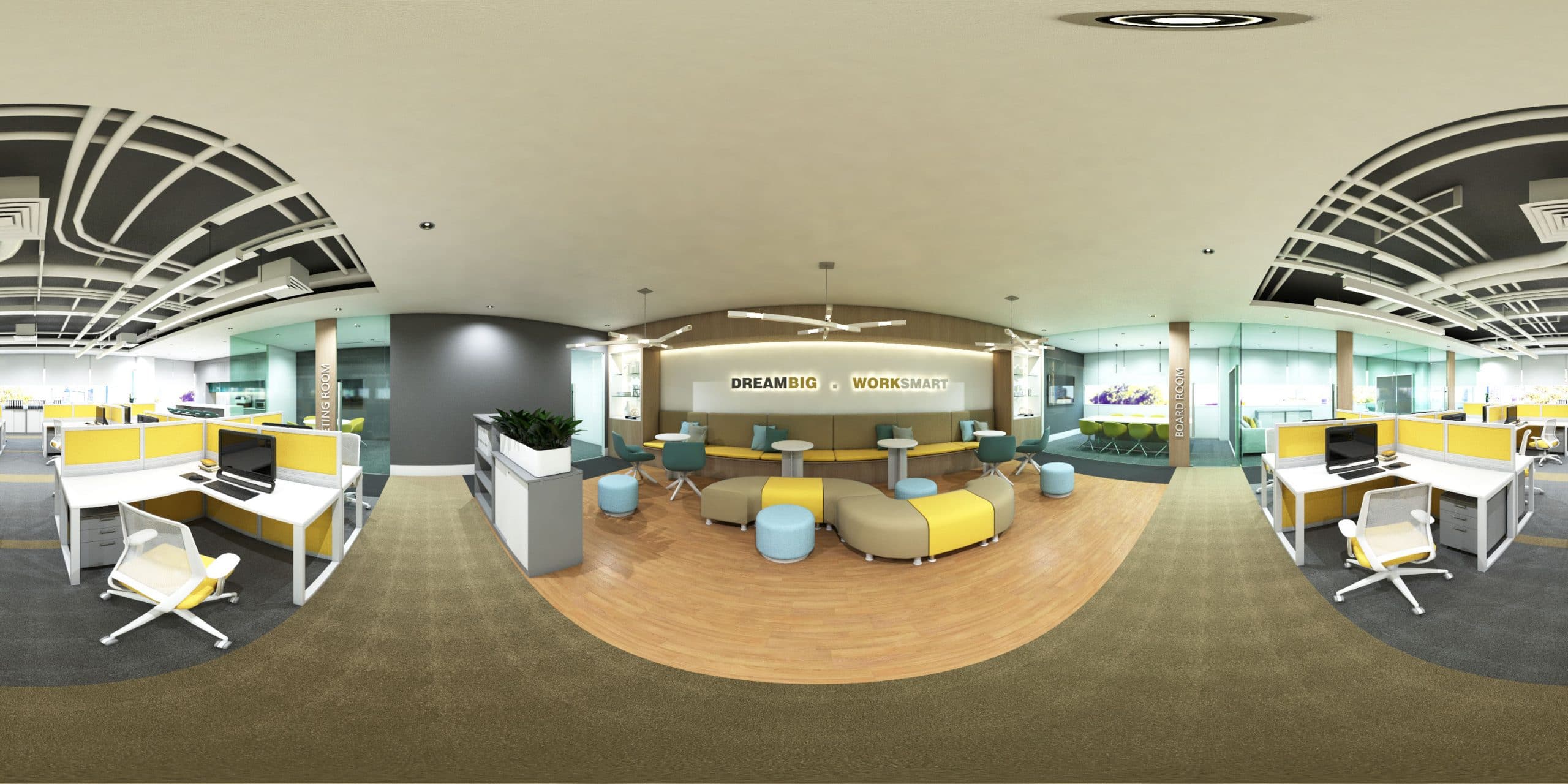 Having an attractive interior design for a workplace nowadays makes a significant distinction between an office and a co-working environment.
Those who are extremely sensitive to their surroundings work in these offices. An office design company Singapore, then, not only enhances the working environment but also boosts productivity and general health.
The fact that technology is developing quickly in today's world just highlights how important interior designs are.
The millennial age is influencing interior design today because they like more upscale and carefree seating arrangements where they may use their tablets and laptops while seated informally.
Office Interior Design Trends For 2023 and Beyond:
What we've come to expect from workplace spaces and their design has changed over the last several years. The strategy for workplace design must adapt as office workers' needs evolve.
Although the primary requirement for office designs continues to be utility, more and more of the best companies are starting to include comfort and amenities that promote enhanced employee welfare.
Designing A Sustainable Office:
As a society, we are constantly growing more conscious of our environmental effects, and this consciousness has spread to commercial settings as well. Businesses' daily efforts to increase the sustainability of their workplaces have affected their buying selections.
Employers are looking for things for their ecologically friendly workplace, that will last longer, and that their workforce will be proud of, rather than continuously purchasing low-priced and low-quality goods.
This implies using energy-efficient bulbs with high-quality lights that will last a long period when it comes to office lighting.
Being the top commercial interior designers, we choose to concentrate on a few elements of commercial interior design Singapore that are essential for your workplace. Flexible office furniture is crucial for today's workplace atmosphere. Humans don't want to sit still for extended periods. To prevent boredom among your staff, your workplace must include a variety of furniture kinds.
Open Plan Interiors in an Industrial Style:
As they provide greater opportunities for cooperation and communication between different employees, regardless of their job status, open-plan workplaces will remain popular.
A modern, eye-catching environment that personnel will love working in and eventually flourish in is created when an industrial office interior style seamlessly combines with an open-plan idea. Some examples of these are exposed brick and pipes, big windows, wood, and metal, as well as huge industrial ceiling pendant lighting.
Your business type and brand identity must be reflected in your Singapore office design firm. Every business has a distinct style and market reputation. Your home must demonstrate that. It must represent your approach to working. Your office decor must reflect your personality as well.
Design for Biophilia:
A greater emphasis will be placed on multimodal biophilic design in 2023 than was previously thought to be the case. This involves making advantage of the environment's noises, sights and smells to enhance employee health.
The usage of circadian lighting is a further component of biophilic design that is anticipated to grow in popularity in 2023.
People are becoming more conscious of the negative effects that rising energy usage may have on the environment. You must demonstrate your dedication to our cause. Build a Singaporean office interior design that includes natural features. Strive to plan your workspace with a Singapore office design business so that you may utilize natural light for the majority of the day.
One technique to assure improved indoor air quality at the office is by growing plants there. A walled garden might be built outside of your business to demonstrate your commitment to the battle against pollution.
Technology and Innovation:
The use of smart technology in offices is a trend that will only increase, especially as hybrid working becomes more prevalent.
Modern office spaces should take into account rooms for video conference meetings with great audio and visual access in 2023 to suit the evolving demands of flexible working and guarantee staff members stay connected whether they are working remotely or in the office setting.
Technology integration is also crucial. Millennials, who are accustomed to utilizing the newest technology at a very early age, make up the bulk of the workforce today. You must integrate contemporary technology into your workplace if you wish to recruit such bright brains to work for your organization.
Why Modern Office Workstation Matters?
Poorly designed workplaces are contributing to an increasing number of ailments, including muscle and joint discomfort, neck, back, and shoulder pain. The longer you sit at a table, the greater the chance you have of getting hurt.
We're referring to a computer-friendly office workstation Singapore that is adjustable. A permanent desk encourages a sedentary work environment, which has several drawbacks.
Sedentary behavior, particularly protracted sedentary labor, has catastrophic effects on one's health. Individuals who sit for most of the day have an increased chance of developing cancer, cardiovascular disease, type II diabetes and dying young.
To keep the seats flat on the floor, a decent office desk enables you to place your arm so that your elbows rest around your torso. The correct desk allows you to type in a more comfortable and natural position, which might increase input speed.