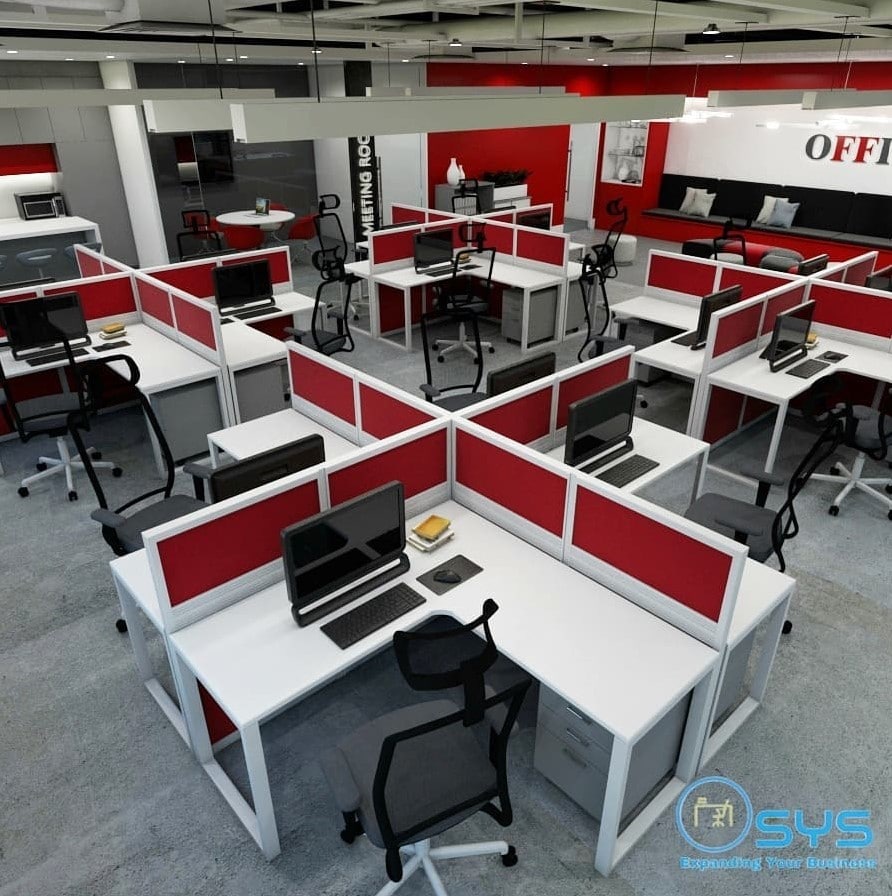 You're undoubtedly happy with the way your office complex currently looks. It's in a great location, so there's no need to renovate. Aside from that, a change might disrupt your routine company operations and perhaps result in additional expenses. Renovating your firm may be all you need to see an increase in revenue.
Whether an office, retail, or warehouse, every place needs constant upkeep and refurbishment to remain appealing, desired, and valuable. Investing in commercial renovation may bring your commercial space up to date in terms of appearance and feel. This, in turn, improves the image you offer your consumers, promotes staff morale, increases the efficiency of your operation, and it can lower your running expenses also.
Why do you Need a Commercial Renovation Contractor Singapore?
Converting an empty room into your new corporate headquarters may be a challenging but rewarding project. A successful workplace should also consider the well-being of its personnel. Renovating a workplace comes with many design problems, from ergonomic furniture and setup to balancing natural and artificial lighting. When you need to renovate your office space, the best method is to hire a competent office renovation contractor.
Things to Consider While Choosing any Commercial Renovation Contractor Singapore:
If you're looking for a good contractor in Singapore, it's not going to be easy. With so many options, here are some recommended recommendations for selecting the most suitable Commercial renovation contractor/Interior Designer and Builder in Singapore for your retail or office space:
Reputation:
Before hiring any commercial renovation contractor Singapore, the first thing to consider before hiring any commercial renovation contractor is their credibility and reputation. Always check that:
Is the business legitimate and not simply a one-off service provider in Singapore?
Do they have the appropriate accreditations to begin working?
Consider reading user reviews on review sites. It's possible that a dissatisfied past consumer of this business took to various social media channels to air their grievances. We strongly advise having a neutral point of view while reading the review since some criticism might be one-sided and not convey the whole tale.
Experience:
Singapore is home to many office renovation companies, and choosing the right one will need some research. With experience and time on their side, a corporation has a better opportunity of acquiring expertise and resources like reliable specialists, qualified personnel, suppliers, and equipment to help with their business operations.
For the MCST/landlords to agree and start the renovation, they must be knowledgeable with other suppliers, conversant with Professionals necessary to endorse drawings and different designs, and capable of sorting out all the paperwork required.
Communication:
If you're hiring a commercial/office renovation company Singapore, look for employees with strong communication skills, both verbally and over the phone. If the contractor interacts with you often regarding the job, there's a good chance they're in contact with your suppliers and have both a skilled and labor crew. You'll have peace of mind knowing they answer you quickly when you first contact them or every time after it.
Work Schedule:
Customers may have difficulty adjusting to or adhering to the company's timing. Therefore you must prioritize taking into account their work schedule. It takes a particular amount of time to finish a renovation job, depending on several factors. Many factors, including design, building, and finishing touches, might influence the process that may bother you after contract confirmation and payment of needed deposits have been received. It's critical to go over potential outcomes with the remodeling contractor upfront to avoid misunderstandings.
Fair Price:
You are constantly on the lookout for a low-cost office remodeling firm. Still, it is also true that the lowest bidder may be inexperienced or new to the market. Expensive also doesn't necessarily indicate the best in the market. Still, you need to look for a good mix between price and quality; shop around in the mid-range. To get an idea of their service costs, you may acquire free quotes from various office renovation contractors.
A budget must be established beforehand before beginning the renovation job. Having a preliminary talk with your selected Commercial Interior Contractor will help you determine whether you need to make any adjustments to your budget or expectations.
Technically Savvy:
 If you need to establish automated systems, this is exceptionally vital in your office renovation company. It's probably the newest characteristic on the list. Even if you don't require a computer guru, you need someone who isn't clueless about technology since the business provider will have established automated office systems.
Safety and Insurance:
Don't forget to question your office renovation company about the safety of your old furniture and other objects in the workplace when it comes to insurance. Existing furniture or architectural pieces should have protective nets or plastics on them. Safety measures should be followed both before and during construction.
Your contractor and his employees should be insured for your safety and peace of mind. In the case of damage, warranties on construction and furnishings components should be offered.
OSYS Concepts Pte Ltd
Are you prepared to refurbish your Singapore commercial property?
A competent commercial renovation contractor Singapore is what you're looking for. OSYS Contractors is a possible name for your business when it comes to retail and office space projects. It may assist you in making changes to your business space depending on your preferences and available funds. You can talk to a professional about your choices if you're stuck on a design that doesn't work for your company. When it comes to commercial space planning, design, and renovation, OSYS Concepts has you covered. They provide suggestions on finishes, furnishings, and fixtures based on their wants and requirements, as well as their financial constraints.
For filing landlord-required important papers for endorsements of Professional Engineers, OSYS Concepts is an office renovation company having in-house architects and interior designers who are adept in designing and generating single line and rendered drawings.